About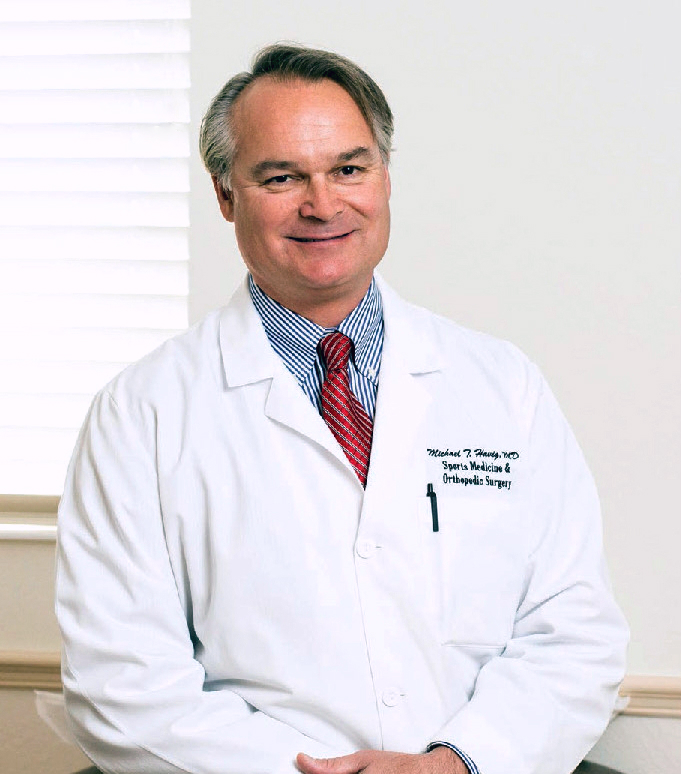 Dr. Michael Havig is a board certified orthopedic surgeon who completed additional Fellowship training in Sports Medicine at The Orthopaedic Speciality Hospital. He has been practicing in his hometown of Naples for the past 17 years. He is a US Ski Team physician and has provided orthopedic care to Olympic Athletes at the 1996 Summer and the 2002 Winter Olympic Games. Dr. Havig is the Team Physician for Naples High School.
Dedicated To Helping My Patients "I am committed to providing my patients with the latest advancements in the treatment of sports-related injuries. Fortunately, most of the problems I see can be treated without surgery; however, if a surgical solution to your problem is needed, I believe in using the most advanced, minimally invasive techniques to help you get back to your everyday lifestyle more quickly. I believe relating to my patients and giving them the highest quality care are the most important aspects in our field. In fact, I spend a lot of time with each patient, educating them about their condition and treatment and, more importantly, listening to them and understanding their concerns. I treat all of my patients like friends… not just patients."
UNDERGRADUATE: Princeton University, Princeton, New Jersey
MEDICAL SCHOOL: Vanderbilt University, Nashville, Tennessee
RESIDENCY: Emory University School of Medicine, Atlanta, Georgia
FELLOWSHIP: Sports Medicine, The Orthopaedic Speciality Hospital, Murray, Utah
BOARD CERTIFIED: American Board of Orthopaedic Surgery, Certificate of added
qualification in Sports Medicine

[line]
To qualify as a team physician for the U.S. Ski Team, physicians must complete a thorough screening and qualification process. Once identified and appointed as an active pool member, these physicians must take part in ongoing training courses in Medical Emergencies in Skiing and Snowboarding (M.E.S.S.). In addition, they begin traveling annually or semi-annually with an Olympic team.

[line]
In selecting for its Top Doctor list, Castle Connolly Medical Ltd. employs a physicianled research team to survey thousands of doctors and medical professionals online and by mail. The group then compiles a list of excellent physicians for each speciality. Doctors are chosen based on peer nomination, detailed research, meticulous review, and a comprehensive screening process that considers factors such as medical education, training, hospital appointments and administrative posts. No doctor can or does buy his way into the listing.

[line]
Dr. Havig is the Naples High School Football Team Physician. He cares for the athletes that are injured during daily practices or games, and provides sideline support at all home and most away games. Dr. Havig is a Naples High School Alumni and likes being involved with the team. "The best of being a team physician is getting to know the players and coaches."

[line]
Dr. Michael Havig has been recognized with the 2014 "Patients' Choice Award" for the fourth year in a row. This award is based on patient reviews on areas including patient care, follow up appointments, flexible scheduling, and staff. Many physicians receive good reviews from their patients but only a select few receive outstanding feedback. Only 5% of the nation's physicians are recognized with this award. Dr. Havig and staff are honored to have been selected.
[totop].

Book an Appointment
Call us
(239) 325-1135